What Type Are You?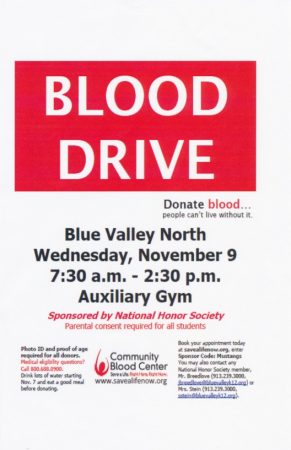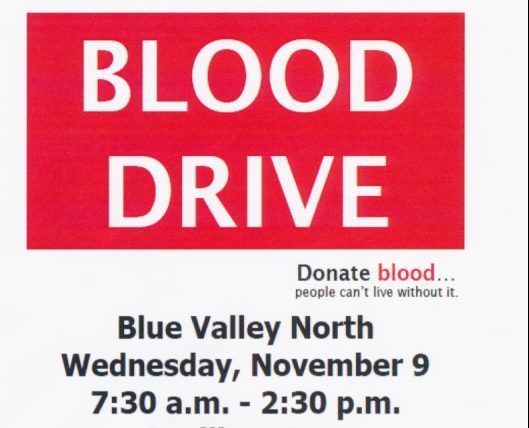 On Wednesday, Nov. 9, BVN will be sponsoring its annual blood drive. Students, faculty and other community members are all invited to donate blood.
The blood drive is being put on by the Community Blood Center of Greater Kansas City with the help of BVN's National Honor Society. The Blood Drive is designed with the goal of helping to provide blood for those in need, in our community and all around the world.
Seniors Maiya Focht and Julianna Haug are both experienced donors who are helping organize this year's drive. They said that they like to donate and are excited to be helping with this year's drive.
"I've donated blood for the last two years and I think it's a really great cause," Focht said.
Haug believes that donating blood is personally rewarding and she appreciates knowing that she is able to help those in need.
"It's saving lives and it doesn't hurt you at all… it makes you feel like you're putting effort towards something greater than yourself," Haug said.
Focht said that she enjoys participating in the drive because she knows how her contributions will directly benefit other people.
"It's the most direct form of volunteering you could do, there are a lot of things you could do that kind of indirectly help different causes, but with [the blood drive] you know where it's going," Focht said.
Regardless of their reasons for donating, both Focht and Haug agree that donating blood is a selfless act that has a ripple effect much greater than many of the individual actions they can take.
"There are so many sick people in the world and it's as simple as sitting in the chair for 30 minutes and you're able to save people's lives just by donating blood," Haug said. "It's a small sacrifice for something a lot bigger."
This year the blood drive's organizing committee has set a goal to beat the school record of 117 pints of blood donated, which was set back in 2009. One pint is taken during each donation, so to meet their goal the committee is looking to have at least 117 volunteers sign up. There will be sign-up tables set up in the school cafeteria from Oct. 31 through Nov. 4 and representatives will be at the tables to answer any questions students may have about the drive.