'24 wants more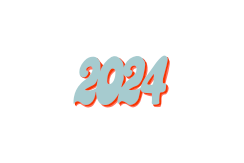 As the Class of 2023 steps down from their position as seniors, it's time for the Class of 2024 to be the oldest at the school. The rising seniors had large aspirations for their senior year and the school. 
Rising senior Abby Jehlik, spirit squad participant for next year, has high hopes for next year's school spirit. 
Jehlik talked about how the senior class is very separated and that we need to become more of one large friend group.
"Next year, I want our class to be one, with no cliques, or anything like that," Jehlik said. "I think it would make our senior year a better year if we were all on the same page with one another."
Rising senior Stella Bliss also agreed with that claim.
"We all need to unite more as a class," Bliss said. "We would all get along so much better if we were all friends."
Jehlik also mentioned how the rising senior class started off on the wrong foot with freshman year involving covid. 
"I think it was a bad start because we only met half the people, and freshman year is crucial to meeting other people and growing as a class," Jehlik said. "So I think that for the last year, we can overcome that."
Isa De Santos, another rising senior, brought up her goals regarding school spirit for next year.
"We need to recover our school from the terrible school spirit we have experienced in the past years," De Santos said. 
Jehlik agreed with the statement and talked about how no matter how our sports events go, the student section should always be complete. This way, sports will have more motivation to do well. 
"I'm going to try to make a point about going to more school activities, even for the events that do not make people go too, just to represent the school and cheer everybody on," Jehlik said.
"I also think that people should try and stay the whole time for every game and not leave early because it is discouraging to the players and represents our school in the wrong way," Bliss said.
Jehlik also mentioned staying the whole game and discussed that the players play better when fans are in the stands.
"If you pay to go to the game you might as well make your money's worth and stay the whole time," Jehlik said.
Leave a Comment
About the Writer
Lauren Austin, Copy Editor
Lauren Austin, Copy Editor

Lauren Austin is a junior...