A Kansan Lense: Redefining the Holiday Season
This season, events in and around the Kansas City metropolitan area offer perspectives outside the bounds of mainstream holiday culture.
Shopping bags are crammed full, never-ending tables seat previously unknown relatives and George Michael's "Last Christmas" can be heard at virtually every retail store all day, everyday. The holiday season has dawned upon us. Recognized as a representation of hope, togetherness and love, the holidays are often conglomerated into a picturesque concept, comparable to the likes of a Norman Rockwell painting. However, beyond cookie cutters and christmas cards, the holiday season is multifaceted, with a myriad of occasions that each offer their own nuances rooted in history, culture, philosophy and individual experiences. This year, areas in and around Kansas City are home to many distinctive events and traditions that, in some sense, stand out from what is accepted as popular, mainstream holiday culture. Exploring these activities uniquely expands the Kansan's perspective, while broadening the horizons of our community. 
Small Business Saturday, Nov. 27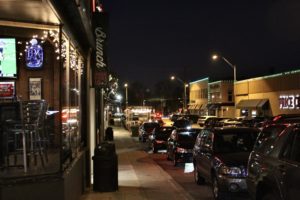 At a time when corporate consumerism is at an all time high, the historic Brookside Shops advocate for local businesses through occasions such as Small Business Saturday. During the event, Brookside merchants open their doors from 10 a.m. to 5 p.m. to celebrate the historic Brookside Shops. According to the Brookside Business Association's District Manager Sean Ackerson, the shops' rich history extends further than a century in the past. 
"When started in 1919, [the Brookside Shops] were arguably one of, if not the first, suburban shopping center in the country," Ackerson said. "It's hard to believe, but it was one of the first designed for cars and predated the Country Club Plaza by a few years.  When designed, it was intended to provide shops that met every need, from services, to clothing, to groceries. Generations of businesses have come and gone over the last 100 years, [but] the function is still substantially the same."
Brookside boasts a variety of vendors including salons, restaurants and jewelry stores, including a diverse combination of old and new businesses. Newly established shops such as EB & Co, Lady Bye and COC thrive alongside older businesses such as Brookside Toy and Science, Lauren Alexandra and The Corner Candle Shop. Ackerson said these small businesses offer unique qualities that large corporations cannot. 
"Small business owners are incredibly knowledgeable about what they offer and can help you find something right, instead of just something," Ackerson said. "Beyond that, small businesses bring a unique character to our community… The small businesses are community anchors, influence the character of the surrounding neighborhood and help the long-term success of the community."                                                                     
Ackerson elaborated upon the important role that small businesses play in a community's success, from a local to national level. 
"Every time you buy a gift from your favorite Brookside shop, you're shopping small and making a difference. In fact, for every dollar spent at one of the Brookside shops and other small businesses in the United States, approximately 67 cents stay in the local community. So, when you shop small on Small Business Saturday, and all year long, it adds up to a big impact," Ackerson said.
The Indian Art Market, Dec. 4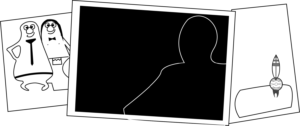 Preoccupied by the holiday season's thrill of cornucopias and turkeys, the vitality of Native American culture is forgotten by many. The Indian Art Market is an annual event that celebrates Native American culture and art by showcasing indigenous artists' works. The Mid-America All Indian Museum has hosted the Indian Art Market since its founding in 1974. 
According to Museum Director and Curator Erin Raux, the market features local Native American artists' works. These include, but are not limited to, silverwork, jewelry, pottery, regalia and beadwork. Raux expanded on the significance of Native American art. 
"American Indian people are still here. There are over 573 federally recognized tribes, and they are all different. Each culture or Nation brings new ideas and value to different art forms. [Celebrating Native American art] is important because it [creates] preservation of the culture," Raux said.
In Kansas there are four federally recognized Native American tribes, but even before the state's official establishment in 1861, Native American influence massively impacted the atmosphere of the area. From agriculture to language, Native American culture has continued to play a quintessential role in the dynamics of the local community. Raux said that art is a vital aspect of the relationship between Native American culture and society.
"Supporting Native art and artists keeps the community thriving. One of the most vital steps in becoming an ally to Native Americans is listening," Raux said. "It is crucial to acknowledge that we don't have all the answers. [The market's] art can teach us about the incredible variety of tribal cultures and history, or the current issues of today or in the past. If we engage and listen to the Native perspective, we can open the door for understanding and progress."
Culture, Coffee & Conversation, Dec. 9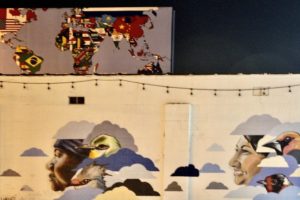 Open to the general public, the North East Kansas City Chamber of Commerce's Culture, Coffee & Conversation connects Kansans with cultures of the world through food and discussion during a time when it becomes less-than-difficult to overlook cultures that are not our own. Inspired by the wide cultural range of restaurants and stores on Independence Avenue, these events feature the foods, people and presentations of different cultures found throughout the street. According to NEKC Chamber of Commerce President and CEO Bobbi Baker, the event was created to display unique cultures and connect Kansans with parts of the world they might not otherwise get the opportunity to experience. 
"Being able to share [witnessing culture] with those who have not had the opportunity, or in many cases never will have the opportunity, to see the world, we want to bring a piece of it to them," Baker said. "We feel like we can do that with our Culture, Coffee & Conversation." 
Although Culture, Coffee & Conversation occurs on a monthly basis, Baker said the upcoming Dec. 9 date will embrace the holiday spirit, featuring delicacies and holiday appearances as attendees and NEKC members discuss culture from 10 a.m. to 11 a.m.
"We'll be taking coffee and some great sweets from our stores on Independence Avenue so that [attendees] can savor the flavor… and to give them something to take back home from their hour with us," Baker said. 
These events have featured Somalian, Ethiopian and Sudanese foods in order to support and showcase the diverse range of businesses represented throughout Independence Avenue. Baker said the representation of these businesses and their cultures drives the ambitions of Culture, Coffee & Conversation.
"Our shops are lined up. You have a Somali shop, a Latino shop, the Sudanese cafe, an Italian bakery, all right next door and learning how to be good neighbors," Baker said. "That's what we want to be able to represent, is good neighbors. Good business neighbors, good next door neighbors, good neighbors with the community."
Aside from the food itself, participants interactively experience culture by observing presentations and partaking in discussions. According to Baker, participative conversation is the goal of the events.
"[Conversation] really starts to get people to think about the diversity of the cultures we have in the Northeast area. It causes folks to look at other parts of the world that live right here," Baker said.
This immersion in culture shapes the definition of community according to Baker, and strengthens the ties in a locale. 
"I've felt, and continue to feel like, it's important for me to know a bit about culture," Baker said. "I just think that community really requires all of us to bring just a little bit to the table so that we can talk about it and share and start to build community. Often people draw the lines… but here, we're all in it together."
Leave a Comment
About the Writer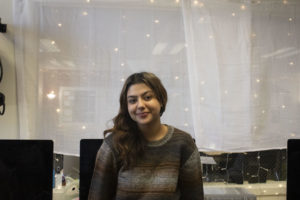 Arshiya Pant, Editor in Chief
Arshiya Pant, Co-Editor-in-Chief

Arshiya Pant is...