Bach to Classical
From Mozart to Beethoven, classical music has been around for hundreds of years. However, over time its popularity has gone up and down. Classical music has gone downwards especially for students at Blue Valley North. 
The popularity of more modern music genres such as Rock or Pop has made little room for classical music to get inside the minds of students at BVN. In an instagram poll of 133 BVN students, only 12 (9%) voted that they listen to  classical music the most and 121 (91%) voted for pop. The result shows a staggering difference between the popularity of the music genres.
One of the main reasons BVN students do not know much about classical music is that a lot of them think it is boring or too old. Nevertheless, they do not know that classical music actually inspired a lot of the pop songs that they consider "fun." For example, Fugue in B Minor, Anton Bruckner's Symphony No. 5, and Sergi Rachmaninoff's Piano Concerto No. 2 inspired Bad Romance by Lady Gaga, Seven Nation Army by The White Stripes, and All by Myself by Eric Carmen myself, respectively. 
Even though the popularity of classical music is decreasing at BVN, the other part of the world is showing the opposite of the spectrum. Many millennials and Gen Zers have been going back to classical music over the past few years. Research from the Royal Philharmonic Orchestra showed that 34% of the UK was listening to classical music in 2019 were between 18-25. That may not seem like  much; however, just about a decade ago, only a tenth of listeners were under 30 and 70% were over the age of 50. The rise in preference for classical music has been primarily triggered by the COVID-19 pandemic. During the quarantine, classical music has helped its listeners relax and maintain a sense of calmness in uncertain times. 
Likewise, students at BVN would benefit from listening to classical music, especially those who need relaxation. If jumping from "Levitiating" to "Eine Kleine Nachtmusik" is too much, students could first try out pop music that is heavily inspired by classical music–the best of both worlds. Some recommendations are "Memories" by Maroon Five and "This Night" by Billy Joel. 
From Twinkle Twinkle Little Star to Fur Elise, we have been surrounded by classical music during the last few centuries. Classical music, whether it is a melody-inspired pop song or "relaxing piano music" video on YouTube, will always exist in some form or the other.
Leave a Comment
About the Writer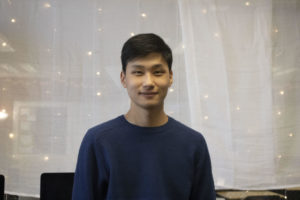 Sejin Hahn, Web Editor
 Sejin Hahn, Web Writer 

Sejin Hahn is a Junior...