Baseball Soapbox: Spring Training 2023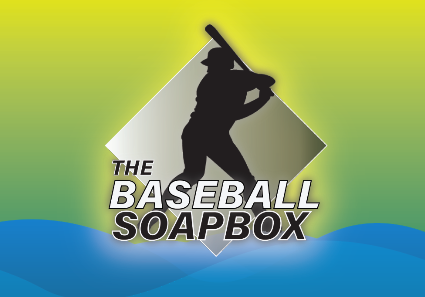 National League 
1. Atlanta Braves
Last season (101-61)
Young Players to watch – Spencer Strider, Vaughn Grissom, Michael Harris II
After an unbelievable 2021 and another great performance in 2022, the Braves have an even brighter future over a year after their World Series win. After he put up an unreal rookie season that ended in a Rookie of the Year Award this past fall, Michael Harris II is the player to see this year. The speedy, power-hitting slickster put up an OPS+ of 135 last season, as well as 20 stolen bases and 19 home runs in a span of 114 games, already becoming one of the best center fielders at the age of just 21. Vaughn Grissom also shined in his short stint as a Brave last year. He tallied 0.8 WAR in just 41 games, slashing .291/.353/.440 in that time. Next year could be his breakout, so don't sleep on this 22-year-old infielder. Finally, the Braves' most exciting young pitcher, Spencer Strider, is set to dominate next year. "Quadzilla" exploded last season, holding a 2.67 ERA with a 13.8 SO/9 and a .995 WHIP, better than any other rookie pitcher. He's revered for his 100 mph fastballs, knee-buckling sliders, and wicked mustache, and is a dark-horse candidate for the NL Cy Young next season. Who knows what the future holds for this team? What we can guess is that this team will undoubtedly be one of the most exciting Spring Training teams we've seen in a while.
2. Philadelphia Phillies
Last season (87-75)
Young Players to watch – Alec Bohm, Bryson Stott, Andrew Painter
Philadelphia fans are heartbroken to have lost both the MLB and NFL championships in the same year, especially when it seemed so promising for both. However, there are still plenty of things to be hopeful about when it comes to baseball. This World Series not only displayed the Phillies' miraculous journey to the pennant but also their immense talent when it comes to young players. One player that shined, in particular, was Alec Bohm, who held down the "hot corner" for the Phils during their October run. His first full season at the position saw him put up an OBP of .315, with 164 hits and 13 home runs. Another youngster on this playoff team was Bryson Stott, who played well at shortstop for the Phillies, before falling somewhat short in the playoffs. This shouldn't dismay any baseball fans, as Stott established himself well before the playoffs, hitting a respectable .241/.295/.375 in his 127 games last season. Both of these players are expected to bounce back in 2023, and as both of them are under the age of 25, the sky's the limit for their careers. One player that the Phillies are expecting to see at Spring Training is MLB's top pitching prospect; Andrew Painter, who has dominated the minor leagues for the last two seasons, holding a ludicrous 1.48 ERA as a starter, as well as hurling over 167 strikeouts in that time as well. The 19-year-old 6'7" pitcher is an intimidating presence on the mound and is expected to be a future Philadelphia starter in the coming years. Overall, there isn't anything to be worried about in the future for Phillies fans, even after a loss in the World Series.
3. Chicago Cubs
Last season (74-88)
Young Players to watch – Christopher Morel, Hayden Wesneski, Pete Crow-Armstrong
Although last year seemed disappointing, especially to fans who expected big things from the young core at Wrigley, this year is expected to be much better for the fans. This spring training squad will showcase some of their top young players, as well as their top rookie last year, outfielder Seiya Suzuki. Speaking of young players, the Cub's top young buck Christopher Morel is expected to break out this year. The 23-year-old utility man had a promising rookie season last year, hitting to the tune of a 107 OPS+, as well as displaying his astounding defense all around the field. Over the off-season, he's seemingly added plenty of muscle and might have a chance at 20 HR over the season. For pitching, the Cubs are stacked. Possibly the nastiest pitcher in baseball, Hayden Wesneski paired his soul-stealing slider and knee-buckling sinker to the beat of a 2.18 ERA with 33 strikeouts last season in just 6 games. While his slider went viral, Wesneski carved out an exemplary career in the minors and is projected to assert his dominance among his fellow Cubs pitchers this Spring Training. Finally, the sparkplug center fielder Pete Crow-Armstrong rounds out a set of exciting Cubs youngsters and is expected to be called up sooner than later, most likely in the coming couple of years. In his minor league career, he's creamed the competition, hitting an absurd .354/.433/.519 last season for Myrtle Beach (Single-A). While last season disappointed some, it shouldn't deter the rest of Cubs fans as their young core seems like it will continue to grow in the coming seasons.
4. Washington Nationals
Last season (55-107)
Young Players to watch – CJ Abrams, Joey Meneses, James Wood
107 losses is a new low for this franchise, during a time when it seems like they just keep getting lower and lower. Nationals fans, who saw their team win a World Series only 4 years ago, are rightly disappointed and discouraged for the next season, where they're expected to go 55-107 again. Although the future seems bleak, Nationals fans should be excited about their young players and prospects emerging recently. Via trade with the Padres in 2022, they acquired CJ Abrams, who has become their new best young talent as of recently. The 22-year-old infielder torched the minor leagues, slashing .331/.385/.511 during his time there, to the tune of a .896 OPS. A wizard with the glove and a killer at the plate, Abrams has impressed at both the minor and major league levels (despite only playing 90 games so far). While Abrams has impressed, his hitting counterpart has shined. Joey Meneses, the 30-year-old first baseman/outfielder from Culiacan, Mexico, has already become the team's top hitter, hitting .324/.336/.479 with an OPS+ of 165 in his 56 games, tallying 13 home runs and 72 hits in that short time span. In his first season, he's already established himself as the best hitter in the club, and he's expected to do even better in 2023. Finally, James Wood, the towering, 6'7" outfielder is a player to watch in their farm system. Rocking a .326 average in his minor league career, he has the potential to be a serious threat at the plate and on the field. While the future seems bleak for this organization, Nats fans should be hopeful when it comes to these young players and excited for this year's trip to the Palm Beaches.
5. Cincinnati Reds
Last season (62-100)
Young Players to watch – Hunter Greene, Noelvi Marte, Elly De La Cruz
Last season was rough. No doubt about it. Whether it be fans seemingly boycotting games, losing 100 games in a season, or losing their only ace to Seattle in free agency, the Reds have a lot to work on in 2023. Thankfully, the team isn't short on young talent, it's just a question of what they'll do with that talent. Hunter Greene, the fireballing starter who threw a no-hitter* last season and threw over 160 strikeouts in a rookie season, is one such talent. Once one of the most highly touted young prospects in the MLB, Greene pushes 101 mph to his fastball regularly and is known to command the mound more effectively than most pitchers his age. Although he lost 13 games last season, he's definitely got what it takes to become the team's next pitching ace. On the offensive side, Noelvi Marte and Elly De La Cruz are the young talents to watch in Arizona this year. Marte, the 21-year-old shortstop and third baseman from Couti, Dominican Republic has already demonstrated his abundant talent as an infielder. Acquired via a trade with the Mariners, Marte has been unstoppable in the lower leagues, hitting a ridiculous .369 in his minor league career, and is #29 on MLB's Top Prospects rankings list, despite not even being in AA. Even higher than Marte is fellow Reds prospect Elly De La Cruz, who's notched the #10 spots on the list. The 6'5" behemoth of an infielder has registered an absurd .886 OPS and 2.98 batting average in his 3 seasons in the minors. There's no doubt these two young men are going to fill out the infield spots in the coming seasons, and their presence at this year's Spring Training will illustrate this as well. If you're a Reds fan, although the present is gloomy, look for the horizon, in the form of your young players.
*Greene wasn't allowed to finish the no-hitter as the Reds actually lost that game, which hasn't happened since 1964. Fitting.
American League
1. Seattle Mariners
Last season (90-72)
Young Players to watch – Julio Rodriguez, George Kirby, Harry Ford
After finally ending what seemed like an insurmountable drought, the future is bright for the Emerald City. Named Organization of the Year last season by Baseball America, the roster and farm system are full and thriving. The easiest example is 2022 AL Rookie of the Year Julio Rodriguez, who put together a historic season and led the Mariners to the playoffs for the first time in 21 years. He slashed .281/344/485 with 20 home runs and 20 stolen bases, earning an All-Star nod at the age of just 22. While Rodriguez is shining at the plate, viewers should also tune in to an ace on the plate, in the form of George Kirby. "Rye Maddux" exploded onto the scene last season, going 8-5 in 25 starts, posting a 1.208 WHIP and 133 strikeouts. He even set a new major-league record by throwing 24 straight strikes during a start in August. Their farm system is almost as developed as their major-league roster, with catcher Harry Ford leading the pack. Ford, who will play for Great Britain in the 2023 World Baseball Classic, has proven his worth in the M's minor leagues, slashing .274/.425/.863 in his last season at Single-A Modesto. Fans familiar with Ford know his hitting and fielding prowess at the catcher position, especially for someone who is 19 years old. While it's always seemed like Seattle had no future, they've finally reached a summit and are ready to coast with the young talent they've cultivated, hopefully to the playoffs once again.
2. Cleveland Guardians
Last season (92-70)
Young Players to watch – Steven Kwan, Triston McKenzie, Tyler Freeman
After becoming the division winners of the AL Central last season, the Guardians have a lot to look forward to. Their top talent shined in both the Wildcard series and ALDS, and the talent has all stuck around; one of those talents is 2022 AL ROTY candidate Steven Kwan. Kwan put together one of the all-time best-hitting seasons by a rookie last year, accumulating 5.5 WAR, 124 OPS+, and 168 hits, more than any other rookie. His speed and fielding are elite as well, making him one of the best 5-tool stars in today's game. His pitching counterpart, Triston McKenzie, is another you have to see. The lanky, 6'5" pitcher with one of the best curveballs in the major leagues had his best season last year, striking out 190 batters to the tune of a 2.96 ERA. His playoff performances last season weren't anything to scoff at last season, either. Finally, Cleveland's top prospect is another to watch at Spring Training this season. Tyler Freeman, the 23-year-old infield spark plug is expected to shine this year in Arizona. In the minors, he was impressed with a .311/.376/.428 split in his 5 minor league seasons and is expected to do much better next year on the major league squad. 
3. Baltimore Orioles
Last season (83-79) 
Young Players to watch – Adley Rutschman, Grayson Rodriguez, Colton Cowser
One of the youngest teams in baseball is the Baltimore Orioles, who gave an impressive performance last season en route to a winning season, something that has been somewhat hard to come by as of recently. This was fueled by their young stars, especially AL ROTY runner-up Adley Rutschman, the switch-hitting catcher who led his team in WAR and OPS+. His dominance was foretold, as he was picked #1 in the 2019 MLB Draft, and has cruised through the minors up until this point. There's no doubt about what he can do on the field, and fans should be excited for the story of Adley Rustchman. The Orioles' top pitching prospect, Grayson Rodriguez, is another thing fans have to see. He's held an ERA under 3 in all of his minor league stints and has totaled more strikeouts than any other AL minor league pitcher in the last 4 seasons. Towering over the mound at the height of 6'5", Rodriguez is expected to do big things for the O's in the coming years. Finally, Colton Cowser, the Orioles top hitting prospect rounds out the pack of players to see in Sarasota this spring training season. Cowser, who dominated at Sam Houston State for college, is shining bright in the Orioles farm system. He has slashed .297/.422/.473 in his past 2 minor league seasons and is expected to be brought up in the coming season or two. His hitting and fielding strengths are always on display and should be present at spring training this year. Overall, the O's are overpowered when it comes to young talent shellacking the competition, and this spring training will be no different.
4. Texas Rangers
Last season (68-94) 
Young Players to watch – Jack Leiter, Josh Jung, Owen White
The Rangers had another huge offseason, bringing even more multi-million dollar superstars to their club. With the addition of Jacob DeGrom, the pitching staff has obviously become more developed, and the group of young pitching talents coming through the minors has rounded out that developed rotation. Their top pitching prospect, Jack Leiter, is already putting together a great case for the starting rotation someday, tallying 109 strikeouts and holding a 10.6 SO/9 in his last AA season. A top college prodigy, Leiter is expected to develop faster than the rest, and may soon be in the Ranger's 40-man roster. On the hitting side, Josh Jung has shined in the Rangers' farm system. Jung, who appeared in 26 games last season, is expected to hit well in 2023, as he had before in the minors, where he slashed .311/.381/.538 in his 3 seasons in the lower seasons. Pitcher Owen White has had a similar rise, although his journey has just begun. In his two minor league seasons, White has tallied 160 strikeouts with an impressive 3.42 ERA holding an incredible 12.4 SO/9 in that time. White, who won Pitcher of the Year honors in the Arizona Fall League, hasn't made his major league debut year, but his time will come sooner than later. The Rangers may be successful spenders in free agency, but the time they spent on their youngsters has also been fruitful, and Spring training is going to be a truly amazing show.
5. Los Angeles Angels
Last season (73-89)
Young Players to watch – Jimmy Herget, Ben Joyce, Logan O'Hoppe
Although they aren't known for their prospects or young talent, the Angels are filled to the brim with potentially explosive talent. Their young pitching talents might be the most interesting in baseball: Jimmy Herget commonly referred to as the "Human Glitch" for his abnormal pitching delivery and wicked offspeed pitches. Herget is a fun player to watch and has the stats to back him up. He put up his best season last year, notching 2.3 WAR with a 2.48 ERA as a reliever for the Halos. Along the same lines as Herget, a freak of nature is brooding in the farm system of the Angels. Ben Joyce, also known by his nickname, "The Volunteer Fireman" for his time at the University of Tennessee, is expected to become an outstanding closer for the Angels sooner than later. He throws his fastball to a point where it can hit 103-105 regularly. No right-handed pitcher in the last century has been able to do that as well as Ben Joyce has. His intimidating presence and obscene four-seamer are surely going to make him an unstoppable pitcher in the years to come. Finally, on the hitting end is Logan O'Hoppe. O'Hoppe, the catcher who only appeared in 5 games last season is expected to become a full-time starter soon for the Angels. In the minors, the 23-year-old backstop slashed .276/.362/.488 as an above-average hitting catcher who was one of the best when it came to gunning runners at second. As one of the most exciting and must-see young cores in baseball, you should be excited about their future. While it may be true that the Angels don't invest in young talent, they seem to have accidentally created some pretty great prospects and young bucks that can perform well.
Leave a Comment
About the Writer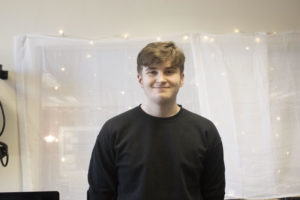 Bennett Palmer, Copy Editor
Bennett Palmer, Copy Editor

Bennett Palmer is a...