Booster Vaccines Approved to be Distributed
As there are growing concerns about the efficiency of vaccines in The United States, on Wednesday August 18th, 2021 the Biden Administration announced that booster vaccine shots will be available starting September 20th.
U.S health leaders are prepared to give booster shots to all Americans eight months after they have  received both doses of moderna or pfizer vaccine. It is likely to be given out first to higher risk groups, such as healthcare workers, elderly, and long term care facilities.
The decision to offer COVID-19 booster shots came from the proposal that, over time, the effectiveness of the vaccines has decreased. In a recent Israel study with 1.3 million participants, those vaccinated in the first two months were 56% more likely to test positive to the delta virus than those vaccinated during March or April.  Another study conducted by the Ministry of Health in Israel showed that from December 2020 to June 2021, vaccinations against infection and disease dropped from 90% in the early months to 40% by late June. 
Research in the US seems to support that vaccines have less impact as time goes by as well. 
In a Morbidity and Mortality Weekly Report from New York, the effectiveness of vaccines dropped from 90% to 82% from May 4th to July 25th. A Mayo Clinic study revealed that Pfizer's efficiency fell from 76% to 42% and Moderna fell from 86% to 76%. 
Even though the evidence presented advocates the use of boost shots, some scientists believe that the push for these shots to everyone is premature and the data is compelling. They admit that there is a reduction in mild to moderate disease; however, the two doses of vaccine shots held up well against severe disease. Excluding Sinopharm and Sinovac vaccines made by Chinese manufacturers, all other vaccines seem to maintain around a 90% effectiveness against hospitalization and death from COVID-19. 
"The evidence that they (The Advisory Committee on Immunization Practices)  have found to date is that the current vaccines are doing incredibly well in terms of preventing severe illness, which is hospitalization, ventilation and death,"  said Dr. Jennifer Allsworth, an epidemiologist at University of Missouri-Kansas City.
Another concern brought up by some scientists including the World Health Organization and Dr. Allsworth is the unequal supply of vaccines distributed among countries. South Africa, the country with the most amount of vaccinations, has only 17.6% of its population vaccinated. However, according to Mayo Clinic, the United States has nearly 50% of its population vaccinated. 
"We're planning to hand out life jackets to people who already have life jackets and leaving other people to drown," said Dr. Mike Ryan, head of WHO's health emergencies program. 
On Wednesday, the Biden Administration reported that booster shots for COVID-19 will be accessible to the public starting September 20th. While some argue that the shots need to be distributed before the virus proliferates, others believe that the push for the shots is unnecessary and impetuous. 
"It all comes down to: Is it waning immunity against severe illness, hospitalization, and deaths, or is it waning against mild illness?" said Michael Osterholm, director of the University of Minnesota's center for Infectious Disease Research and Policy. 
Leave a Comment
About the Writer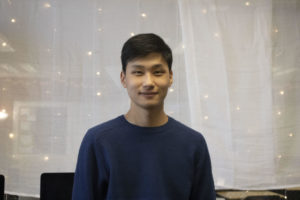 Sejin Hahn, Web Editor
 Sejin Hahn, Web Writer 

Sejin Hahn is a Junior...