BVN Wins Neewollah
As fall sports come to a close, so does the marching season. On the weekend of Oct. 29 and 30, the BVN Marching Mustangs competed in the Neewollah festival in Independence, KS. At the festival, the Marching Mustangs won best band, best percussion and best drum majors.
The Neewollah festival, Halloween spelled backwards, takes place in Independence, Kansas annually. In order to participate in the competition, each marching band must participate in the Grand Parade around the town. In the festival, bands are split into divisions by size, with BVN being in the largest division. 
The marching band is led by senior drum majors Keaton Lewis, Lauren Jenkins and Hammad Javed. 
"It was super cool [to win] because the whole season you're always thinking 'Am I doing the right thing,' 'Am I the best drum major I can be,' 'Am I working as hard as I can,' and having that rewarded just felt really good," Lewis said.  
Each part of the Marching Band is split into sections or ensembles by instrument. At the Neewollah festival, each ensemble can win in their respective category. This year, junior section leader Nash Rosado, senior section leader Michael Chong and percussion teacher Charlie Betzelberger accepted the award for best percussion for the Mustangs. 
"We were warming up before the performance and Sire Betzelberger said that we have a good chance of winning best percussion tonight," Rosado said. "He was like, 'I need your entire focus for the next 20 minutes. Make this happen,' and we just got really excited." 
The Marching Mustangs performed their show "The Road Not Taken" for the Neewollah Festival, which included audio from Robert Frost's story of the same name, and a solo of "Take Me Home, Country Roads" by John Denver performed by junior trumpeter Oliver Zhang. 
"The show is based around the Robert Frost poem," Lewis said. "So that's why a lot of the music is based around traveling or going somewhere, like 'Take Me Home, Country Roads,' it's about traveling into the unknown."
Though the marching season has ended, and some of the band members may be marching into the unknown themselves, they still remember the Marching Mustangs fondly. 
"A lot of the band were rookies this year but we still marched really well. There was a learning curve at first but overall people enjoyed what they were doing," Lewis said. "And that's what marching band is really all about."
Leave a Comment
About the Writer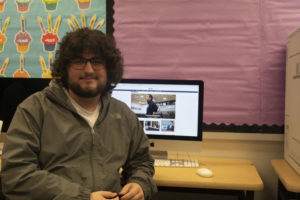 Max Wolf, Web Editor
Max Wolf is a Senior and Web Editor for "The North...