Diversity Assembly Returns After Three Years
After three years, the Diversity Assembly is back. Among the performers are Bollywood Dance, French Club, Irish Dancing, KPOP Club, South Indian Dance and Spoken Word Club.
Senior Kristina Sim started managing the KPOP performance when her friend in the club asked. The club has performed in the past, and their appearances have been incredibly popular.
"I have looked at videos [of KPOP at previous BVN diversity assemblies] on YouTube, and I saw that one of them reached like a million views," Sim said.
Without assemblies for the past three years, Sim said her friends are excited for the KPOP dance performance this year this year.
As of Feb. 23, Sim and her two fellow performers had chosen the songs, and they started practicing the week of March 21.
"Some weeks, we practice more than once, and we don't practice together every session because of personal schedules, but we try to come together at least once a week," Sim said.
Junior Disha Ahuja is part of Bollywood Dance, an anticipated performance at previous diversity assemblies. Many people are part of the number, making preparation an important process.
"We have practices every Monday before school," Ahuja said. "We had to prepare songs first, and then need to get our partners prepared … so that we [could] start choreography and then we needed choreo."
As of March 8, that was what Bollywood Dance was working on. Ahuja said that they are thankful for the extra time to prepare.
"Sometimes there's like conflict schedules, and many people have dropped out because it just didn't work out for them," Ahuja said. "[But] we're trying to make it like super hype so that everyone gets excited."
Senior El O'Brien and the other leaders of Spoken Word Club are focusing on a more individual performance.
"We're having a senior named Ephren Taylor … perform a piece about … how his life's been affected by diversity issues," O'Brien said.
As of March 24, they have been focused on writing and editing the poem.
"Pretty soon it's [going to be] him reading at meetings, probably," O'Brien said. "A couple of the other leaders of Spoken Word [and I will be] helping to coach him on his performance. But we're looking to start that in the next couple of weeks."
All of these groups said they are excited to perform during AST on April 14.
"I am looking forward to the diversity assembly, especially because I'm a senior and so it will be my first and last one," Sim said.
While the Assembly lasts 55 minutes, planning this event takes much more time. Ahuja has been part of Diversity Club for three years and along with participating in Bollywood dancing, has had a major role in planning this year's assembly.
"The assembly has been changed multiple times because usually, like always, someone can't make it. … It was supposed to be February 28. So we started planning January, but we have to reach out to people and see if they're available. And if they're not available, we need to fill up the space for the assembly because it is an hour long."
Diversity Club has another role to play: keeping the assembly organized and running smoothly. They have to write scripts and make sure to plan the event in a way that will engage everyone. With all of this to do, Ahuja said, even the additional time they have had doesn't help much.
"It still feels like we're being cut short on time," Ajuha said.
Choosing a date for the assembly can be a challenge. But for Diversity Club, it's worth it.
"We want to include as many people as possible," Ahuja said. "We contact[ed] the language department … clubs like African American step, and Latin club … [We try to get] all different kinds of representation … in the assembly. And so we basically just reach out to students we know that are involved in those clubs, and we tell them to take it up with their sponsors and see if they're interested."
She also said that there is more pressure this year.
"I think there's definitely some pressure to make it the very best one yet," Ahuja said. "We're trying to make it [the best it] can be because there hasn't been one in a couple of years … There shouldn't be any bad pressure … [this is] really exciting. Like everyone should have fun while learning something."
Sim agreed, emphasizing teaching the audience through engagement.
"[The] diversity assembly is something that can show the different cultures and see how, like, we can still be together, even if we have different cultures and different backgrounds," Sim said. 
According to Sim, KPOP specifically can do this.
"Being engaging with the crowd, and just showing that, like, this is a glimpse of what our culture is, and … we want to show it to you guys," Sim said. "[It's] a great way to show and …. unite the people, show … [that] Kpop can bring people together."
For O'Brien and the rest of Spoken Word, this assembly is an opportunity to not only tell a story through their namesake art form, but for publicity, as well. 
"Slam poetry originally is an art form that was mainly created by Black and Hispanic writers so we … try and make sure we maintain a lot of the original voice that is meant to come with [spoken word]," O'Brien said. "The assembly will be really helpful to make sure that people see that this is a club they can attend and hopefully gain interest in us, and it's great for people to hear these different stories, too."
More specific than the club, getting underclassmen involved with the assembly has proven to be a slight challenge.
"It was hard to gather people because I think most of the sophomores or freshmen, they seem very shy about, like, going in front of the crowd and dancing," Sim said. "But the people like juniors and seniors, they're telling them … [it] is, like, really fun."
Both Sim and Ahuja carried one message: more underclassmen need to be involved with the assembly.
"I think it's so important that we … have freshmen and sophomores and they're taking leads … because they are going to be the ones … granting this one like juniors and seniors are gone," Ahuja said. "We want this assembly to, like, be the one to show our freshmen and sophomores, and even the juniors … how important diversity is to us, [and] how many different … kinds of people and cultures we have in our school."
Edited to correct spelling of "Sim": Apr. 20, 2022 at 10:59 a.m.
Leave a Comment
About the Writer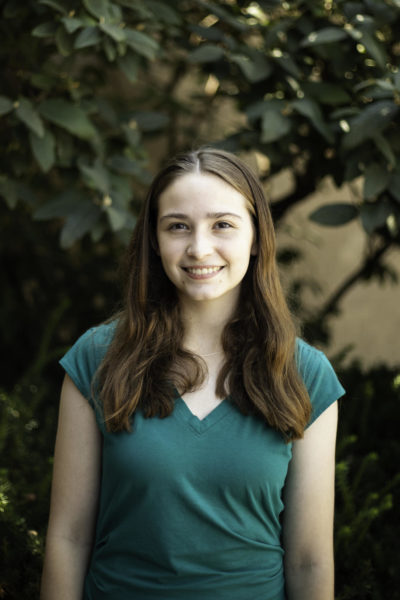 Lexi Newsom, Editor in Chief
Lexi Newsom is a senior and co-editor-in-chief of "The...