Keeping Up with the Current
Emerging from Berkley Riverfront Park in Kansas City, MO will be the world's first stadium specifically for women's soccer. The stadium is going to be built on seven acres of land and plans to seat around 11,500 fans. The stadium will also include an elite training facility to ensure their athletes can get the best training possible. Not only is this exciting news for Kansas City, but also a huge development for women's soccer as a whole.
Co-owner of the team alongside Chris Long and Brittany Mahomes, Angie Long says she's really excited about finally having a place for their own team.
"We're the primary tenet, all the decisions are made with us first as opposed to renting in someone else's place," Long said. 
Long also mentioned how their team hopes to create a welcoming and comforting environment for the fans and athletes.
"We want to create that kind of campfire culture where you want to go there and stay there," Long said. 
There is still a large gap between men's professional sports viewership and that of women's, but Long and her team hope to change this.
"The expectation is [that] this is a place where people are going to want to play. I think we have the ability to show others how it should be done and the success that will happen when it's done right," Long said.
Long adds that they have already seen significant growth in their fan base.
"Last year we had five or six thousand fans in the stadium, towards the end of the season we consistently [had] nine to ten thousand in the stadium," Long said.
Some of the team's supporters can be found in BVN. Sophomore Ainsley Yeretsky is very excited about the progress regarding the team.
"It's nice because the Sporting Stadium is a highlight of Kansas City and I think the Current Stadium will be like that too," Yeretsky said.
Yeretsky also emphasized how the development of the team is important for women's soccer everywhere.
"Now people are starting to take women's soccer more seriously, and I believe that more teams will start building stadiums after they see all the money the Current is making," Yeretsky said. 
Junior Remi Siner agrees that this is a big step for the world of women's soccer and that she loves seeing all the support.
"I definitely feel more represented and I think it's great that it's based in Kansas City because our team is doing really well and it's great to see that support behind it," Siner said.
Siner also believes the development of the KC Current will ultimately help everyone involved in women's soccer. 
"We also are seeing people in Kansas City being more aware of women's soccer. Which helps them be more aware of smaller teams like mine which really overall brings us more attention and puts us in a better light" Siner said.
Leave a Comment
About the Writer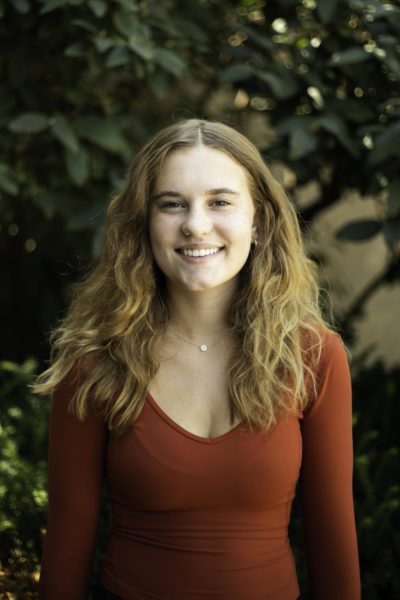 Madi Garrelts, Copy Editor
Madi is a junior and a copy editor of "The North...