Mourning Monarchs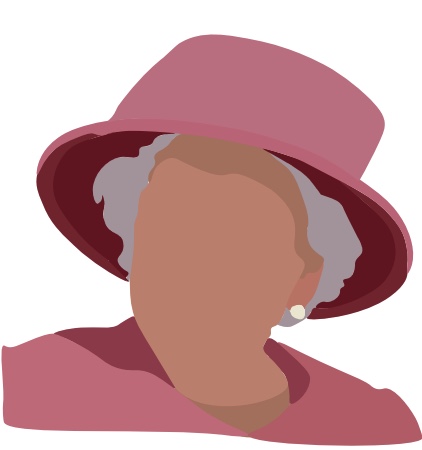 On Thursday, September 8, 2022, Queen Elizabeth II passed away at the age of 96. She was the longest reigning monarch, presiding over the commonwealth for 70 years. She served alongside 15 prime ministers and took 285 official overseas tours making her the most traveled monarch in British history. 
The Queen, while only a political figurehead, influenced generations of both Brits and people around the world. She was loved by many and disliked by some. As a fan of the Queen, I am very saddened by her passing. In fact, I have cried multiple times. There has been an outpouring of tributes from world leaders to average citizens. Even Paddington Bear tweeted about the Queen's passing. It's sad that a whole country and multiple generations lost their leader that had been a constant for so long, not to mention the reaction of the family. 
According to the New York Post, neither Prince Harry nor Prince William made it to say goodbye to the Queen, I mean come on, that's quite frankly crushing. I saw a picture of Prince Harry with his head bowed in the back of his car and my heart broke. After the passing of Princess Diana, I have to wonder if the queen became a maternal figure in their lives.
 There are also the changes Prince George will face. George just moved up a spot in the line of succession and all I could think about when I saw pictures of him was the immense pressure he will eventually feel. He's a kid and he has to act as a mature adult in front of millions of people. Similarly, Princess Charlotte has also been pushed into the spotlight. She attended the funeral and while she looked adorable, I can't imagine how it felt to deal with this event in the eyes of the public. 
On a more positive note, it seemed as if this funeral brought the family back together. Prince Harry attended with Meghan and they greeted crowds with Prince William and Princess Kate. While I personally believe there wasn't bad blood between Kate and Meghan, it's good to see them step out into public together again. It warms my heart that the brothers are reunited at last. I'm hoping Prince Harry and Meghan begin to have a role in the family again but I fear this won't happen. Prince Harry's children, Archie and Lilibet, have gained the titles of prince and princess, although Charles could take them away if he chooses. 
Speaking of King Charles, he is not receiving the most positive response. He became King when the Queen passed and I'm not so sure I like it. While there may not be direct accusations, many feel he is stuck in a mindset of the past. Is it possible that he was part of the reason Harry and Megan stepped down as senior members of the family? Not to beat a dead horse, but we can't forget about the scandal surrounding his relationship with Princess Diana. Is he the best person to lead England into the future? That remains to be seen. 
The Queen was not loved by everyone, but I feel her contributions to the world are undeniable. Her passing will change many things in Britain and abroad but one thing is for certain. While she may have passed, her legacy lives on and will inspire the next generation of leaders.
Leave a Comment
About the Writer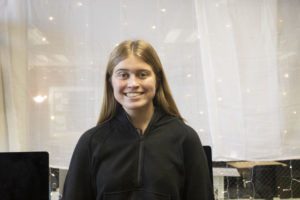 Alex Robertson, Staff Writer
Alex Robertson, Staff Writer

Alex Robertson is a...