Seven Days Kindness Walk
Seven Days, created by Mindy Corporon, is a nonprofit organization oriented with the goal of stopping hate. The organization plans on accomplishing this by promoting kindness, as its mission states, through education. 
Seven Days is especially prominent in the Overland Park area and hosts several events and fundraisers in order to spread awareness and promote education and understanding. This week, at Blue Valley North, there will be a kindness walk taking place during AST to help BVN students get involved and learn more about the values of Seven Days. 
Senior Meghan Coleman has been a part of Seven Days since her sophomore year of high school. She learned about the organization through one of her teachers and decided that she wanted to help strengthen the connection between BVN and Seven Days. 
  "I thought being a part of Seven Days would be a great way to make a difference in my community," Coleman said.
What really inspired Coleman to get involved was the organization's goal of spreading kindness through education. 
"The mission of seven days is to touch as many people as possible with acts of kindness and create a kind of ripple effect, where more and more people are spreading kindness to overcome hate," Coleman said.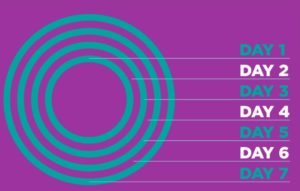 The ripple is a large symbol of the Seven Days organization and signifies creating a positive future. Within the ripple, there are three empty rings that represent the tragedy that occurred on Apr. 13, 2014. The colored rings represent life and vibrance, and these rings intertwined showcases Seven Day's commitment to a brighter future. 
There are seven rings in total, one for each day of the week. Each day represents a different way of spreading kindness. The themes include love, discover, others, connect, you, go and onward. The Kindness walk, taking place on Apr. 13 signifies the theme onward. This day is meant to remind people of the importance of moving onward with kindness. 
Senior McKinley Van Slyke is a part of the Kindness Youth Leadership Team where students help spread awareness for Seven Days.
Van Slyke believes that the walk taking place at BVN is a great step in making a ripple through the community and reflects on her involvement.
"I love what they [Seven Days Organization] stand for," Van Slyke said. "I think it's an amazing way to meet new people and help spread kindness in our community."
BVN students are encouraged to attend the Kindness Walk occurring during AST and learn more about Seven Days' impact.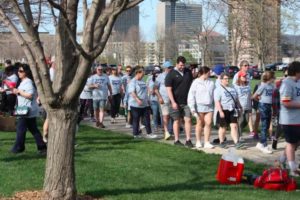 Leave a Comment
About the Writer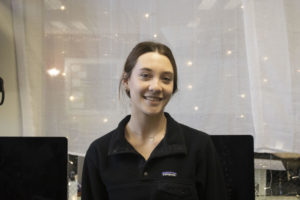 Calla Jordan, Web Editor
Calla Jordan, Web Editor

Calla Jordan is a senior...