Spotify Wrapped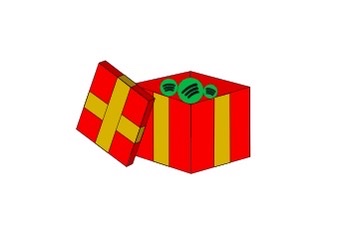 Music is a popular form of release for many. It is a way for people to focus, reduce anxiety, and improve mental health. Music can be personalized to anyone, and there are so many different ranges of music tastes. Spotify is one of the most commonly used music streaming apps, and towards the end of every year, the app sends each user a personalized summary of statistics about what they listened to that year. 
The Spotify Wrapped report includes users' top genres, Audio Day (music listened to during mornings, afternoons, and nights), minutes spent listening to music, users' top songs, and artists.
In 2022, the most-streamed artists in the U.S. were Drake, Taylor Swift, Bad Bunny, Kanye West and The Weeknd. 
Along with this, the most-streamed songs in the U.S. were "As It Was" by Harry Styles, "Heat Waves" by Glass Animals, "Bad Habit" by Steve Lacy and "Me Porto Bonito" by Bad Bunny feat. Chencho Corleon and "First Class" by Jack Harlow. 
Regarding albums, "Un Verano Sin Ti" by Bad Bunny, "Harry's House" by Harry Styles, "Dangerous: The Double Album" by Morgan Wallen, "Midnights" by Taylor Swift and "SOUR" by Olivia Rodrigo were the most-streamed.
Students from BVN  have many different musical preferences. Junior Sophia McDaniel stated that she enjoys the statistics that Spotify Wrapped gives its users.
"I like seeing how much I listen to different artists. I also think the statistics that it [Spotify Wrapped] gives are interesting."
McDaniels enjoys listening to lo-fi beats, with her top artists being INABAKUMORI, YOASOBI, Melanie Martinez, ORANCHA, and Yuki Hayashi.
Senior Disha Ahuja received different statistics in her Spotify Wrapped. The Weeknd, Taylor Swift, Arjit Singh, Pritam, and Chase Atlantic were Ahuja's top artists, and Starboy, Lost in the Fire, In The Night, After Hours, and Acquainted were her top songs. 
"I like how Spotify Wrapped tells me which songs I listened to the most and helps me understand myself and my music taste better," Ahuja said.
In addition to the statistics about songs, albums, and artists that Spotify provides its users, it also has a list of 16 different listening personalities that suit each user. Familiarity (F) vs. Exploration (E), Loyalty (L) vs. Variety (V), and Timelessness (T) vs. Newness (N) are three common Spotify listening personalities. 
The listening personality received by Ahuja, "The Voyager," states that her world is expanded through sound. "You're like a musical globetrotter. Or a musical sponge. Your call," Spotify explains.
Learning about all the different songs that were hits in the past year along with the artists that experienced success enables students to listen to many different types of music. They can learn about what types of music suit them best in different situations and let themselves go on the journey music takes them on.
Leave a Comment