The Warmth of Winter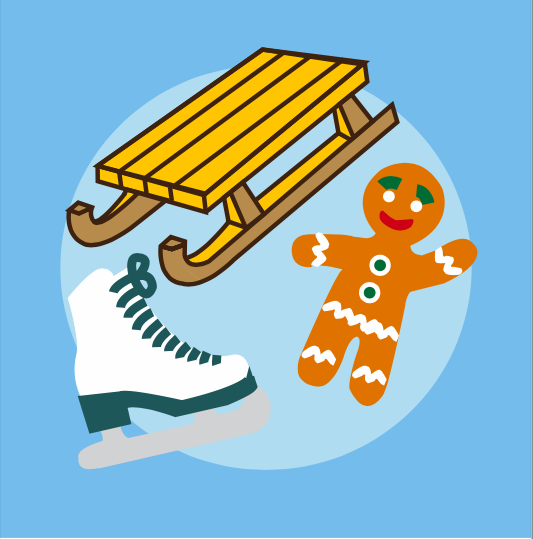 Throughout the winter season, many BVN students enjoy spending their time participating in activities such as ice skating or watching holiday movies. Ice skating is available at Crown Center from November to March, at Park Place Ice rink from mid-November to February and at Kansas City Ice Center (KCIC) all year round. 
Sophomore Binaere Igbaseimokumo roller skates throughout the year but switches to ice skating during winter. When she was younger she was scared to ice skate because of the blade on the skates, but as she got older she turned that fear into a seasonal hobby. Of all the ice rinks, she prefers KCIC because it's more spacious than Park Place. 
"When I got older I started doing this yearly thing of going ice skating so I could see once every year how much better I'm getting," Igbaseimokumo said. 
Another common winter tradition is gingerbread house building as it can be a fun family activity or a competition amongst friends. Early in December, there is a gingerbread-making workshop offered at Taste Bud's Kitchen. Bud's gives the option to pick from a multitude of designs to create anyone's dream gingerbread house.
Sophomore Mia Shipman participated in many different winter activities ranging from gingerbread house building to gift exchanges.
  "We made gingerbread houses that were really cute and we did a competition with teams," Shipman said. 
Shipman wasn't the only student who took advantage of the winter season to treat herself. Junior Will Ledgerwood enjoys going to Fat Bee, a boba shop in Overland Park, during the holiday season. He also used the opportunity to have day dates with his friends every once in a while.  
"Once a month we'll do a potluck. We will just all take a bunch of food and go somewhere random. Last year we went to Chicken and Pickle and just hung out for a few hours," Ledgerwood said. 
For those who want to stay inside, students can have movie marathons or share holiday drinks. Senior Stella Scoggin's favorite movie has been "How the Grinch Stole Christmas: Live Action" ever since she first watched it as a kid with her siblings. 
"It's been that one movie that I've watched religiously every holiday season," Scoggin said.
Scoggin enjoys going to Starbucks for the seasonal drinks with her favorite being the classic peppermint mocha. On the other hand, Igbaseimokumo goes during the winter for the "vibe" of the cafe. 
"It just feels cozier and the cakes taste better. I don't know how to describe it.  It's just the vibe of winter that makes Starbucks good," Igbaseimokumo said. 
Whether it's seeing holiday lights, going sledding or staying at home during the cold season, there are numerous ways to spend it. Igbaseimokumo takes advantage of the snow to spend time sledding with her friends.
"I have some friends that live in a more hilly area. I have this really old sled that used to be a water board and it lights up so we just take it and go down the hills," Igbaseimokumo said. 
Leave a Comment
About the Writer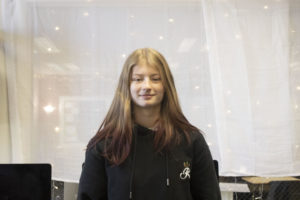 Addison DeVore, Staff Writer
Addison DeVore, Staff Writer

Addison DeVore is a...