Time for Valentine's!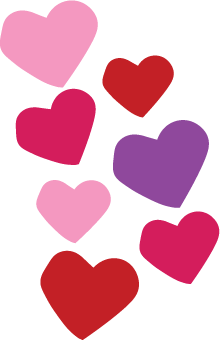 Valentine's Day is a widely celebrated holiday nationally, but what does KC do to stand out during the season?
Kansas City holds a variety of events to celebrate Valentine's Day for everyone. Starting with athletes in Kansas City, there is The "Sweetheart" Run with the choice of running a 5K or 10K with your partner. It is held in Overland Park, and begins at 9:00 AM on Feb. 12th. While enjoying the run, runners get the chance to win a medal and a t-shirt, but also receive the real prize: a memorable time with your loved ones.
If you are looking for a romantic dining experience, The Melting Pot has special menus and packages to incorporate their fondue into the Valentine's Day celebration. This can include a 4 course meal for two, on top of The Melting Pot adventure. There is also an option to call beforehand to add a special touch for your valentine. If COVID-19 may restrict you from going out, the Melting Pot offers a to-go experience.
Another fun special available February 14th is Buca di Beppo's "Lasagna Lovefeast". This special includes garlic bread, a small salad, a heart-shaped lasagna and for dessert a mini cannoli. A perfect feast for two. This special is available Feb. 11- February 14, dine-in or to-go.
If you want flowers for your valentine, EverWild Florals provide special bouquets. EverWild Florals is a local flower shop that provides bouquets of freshly picked flowers. Enjoy a beautiful bouquet along with supporting a local business.
The Kansas City Zoo is also participating in the Valentines Day festivities. Staff and tourists will be celebrating, and there will be many valentines activities to participate in. Such as writing a love letter to your favorite animal. Starting Feb 13-14 from 9:30-4:00. Spend a good day with your family, friends, and with the animals.
Throughout Kansas City, Valentine's Day is widely celebrated. With gorgeous fountains in the plaza and a planned stroll to your destinations you could enjoy a fun-filled day and evening with the ones you love.
Leave a Comment
About the Writer
Lauren Austin, Copy Editor
Lauren Austin, Copy Editor

Lauren Austin is a junior...