Top 10 Movies to Watch this Halloween Season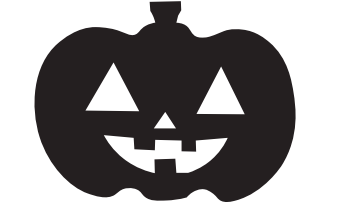 A guide to the 10 best Halloween movies to get you in the spooky spirit!
Twitches
Created by Stuart Gillard
There is no better place to start off the Halloween season than the fantastical land of Coventry. This place, in which "Twitches" is set, is filled with nostalgic Disney charm and adventure. The film follows a set of twins separated at birth by their mother in order to protect them from the evil that has taken over their home dimension. With many twists and turns, Twitches is the perfect franchise to start off any Halloween movie marathon.
Nightmare Before Christmas
Created by Tim Burton
Alas, the popular debate on whether or not "The Nightmare Before Christmas" is a Halloween movie is officially relevant again. For many, Halloween just isn't the same without the beloved pumpkin king, Jack Skellington. The quality and creativity of this film add a level of enchantment and intrigue for all ages. And, whether or not it is seen as a Halloween movie, anyone can agree that it brings out the holiday spirit. 
Halloween Franchise
Created by John Carpenter
Nothing quite says Halloween like a scary movie marathon, and what better way to start this off than with this hit American Slasher Franchise? Including 13 films, several novels and comics, the viewer will constantly be on the edge of their seat, in anticipation of a jumpscare. The first film starts with the killing of Judith, Michael Myers' sister, and follows Myers through a series of murders, all taking place on Halloween. Myers also continuously terrorizes Laurie Strode, the initially blissfully unaware babysitter, who doesn't understand her connection to Myers. These films will leave anyone with many burning questions, but also wanting more.  
My Babysitter's a Vampire
Created by Bruce McDonald
This movie, which eventually turned into a hit Disney Channel Original Series, starts off when Ethan, the protagonist of the movie, almost gets himself and his sister killed whilst babysitting her. This leads to his punishment, a babysitter for himself. But, what he soon finds out is she is not the average teenage babysitter. This film, like most Disney Originals, is a great quick and easy watch and with its inclusion of mythical creatures, makes it perfect for getting in the Halloween spirit. 
The Addams Family
Created by Barry Sonnenfeld, adapted from Charles Addams
Next to the sound of kids yelling "Trick or Treat," "The Addams Family" theme song is the next thing to associate with Halloween. "The Addams Family" initially started off as a cartoon created by Charles Addams, but then the series was adapted into a film. Since then, the family has become a household name in the world of Halloween. The mix of comedy and horror makes this movie franchise the perfect addition to any Halloween marathon. There's nothing else quite like this kooky and crazy family, and this is definitely a must-watch film.
Coraline
Created by Henry Selick
This animated film takes the viewer into a world so unimaginable yet so intriguing. "Coraline" is no typical Halloween movie and doesn't follow the trope of everyone receiving a happy ending. The movie follows Coraline through a parallel dimension where she gains "other parents." Although "Coraline" is seen as a children's movie, it's so very captivating and mysterious that the viewer won't be able to look away. Many believe this film to be Tim Burton's creation due to its similarity to his films, but it was actually created by Henry Selick. This film is perfect for those looking for a slight thriller mixed with a multitude of adventure and fantasy.
Hocus Pocus 2
Created by Anne Fletcher
The highly anticipated "Hocus Pocus 2" has finally come out and gives a great backstory of the mischievous Sanderson sisters. Although nothing could beat the original "Hocus Pocus," this film is a fun and nostalgic addition. The movie follows the character Becca and her friends through their journey of facing the witches after lighting the new black flame candle. This is a must-see for this Halloween season.
GhostBusters
Created by Ivan Reitman
"GhostBusters" is the ultimate non-thriller Halloween movie. It isn't quite Halloween without the Stay-Puft Marshmallow Man or the villainous Gozer.  With a combination of catchy music, a hilarious cast, and cheesy 1980s special effects, nothing quite compares. Everyone's familiar with this classic, but don't forget the annual rewatch!
Halloweentown
Created by Duwayne Dunham
Full of magic and charm, "Halloweentown" is an essential watch. The film starts off with thirteen-year-old Marnie and her two siblings being told they are not allowed to go out on Halloween. Marnie, who has always had an affinity for all things witchcraft, can sense something not quite right with her mother's ruling. She and her siblings end up following their grandmother onto the magical bus to Halloweentown where they learn about all of their family's magical history. This whimsical and nostalgic film fills the annual need for goblins, ghosts and other strange creatures.
Hocus Pocus
Created by Kenny Ortega
"Hocus Pocus" is without a doubt the ultimate Halloween movie. There is no Halloween without "Hocus Pocus." The film follows Max and his little sister Dani through their adventures of trying to rid Salem of the dastardly Sanderson sisters. As they battle obstacles and shocking surprises, the siblings grow closer and gain an appreciation for their new hometown. This is the final and most important movie of the ultimate annual Halloween movie marathon.
Leave a Comment
About the Writer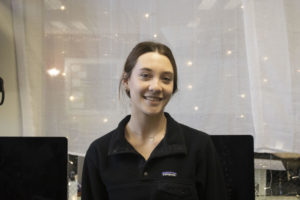 Calla Jordan, Web Editor
Calla Jordan, Web Editor

Calla Jordan is a senior...