You Got Games on Your Phone?
Mobile games typically are a source of boredom remover in and out of school. Whether on a long car ride or in the back of your math class mobile games are a great way to waste time until you're given a task.
Among the most popular games (out of 60 responses) were Clash Royale (11), Retro Bowl (6), DragonVale (3) and Subway Surfers (3). Although many other games were relatively popular, the most commonly mentioned games were typically interactive, as opposed to idle.
Top 4 Most Popular Mobile Games at North
Clash Royale, a strategy mobile game, is an online, head-to-head game that uses characters with different roles to take down the other players' towers. Before going into battle, a player is given a choice of cards to make a deck that they believe will best suit their playstyle. Each player is given three towers to defend and three towers to attack, with the goal of ending up with more towers than the opposing player as time expires. As you win more games, you receive more trophies, attempting to gain as many trophies you can each season.
Retro bowl is a game displayed in a 2-D format that is created to be similar to a football game. In the game, you are hired as a General Manager of a team in the National Football League. Each player is stationed to rebuild their team by drafting players, signing free agents and appealing to their fans, aiming to eventually win as many Retro Bowls as they can.
DragonVale is an idle game where you are given an island with dragons. Over time you are supposed to buy, sell and breed dragons to make your island more impressive. You can trade with other players and visit their islands. You can play mini-games and feed dragons to improve them. It's an everlasting game where as you go on, you are given more and more goals to make your island more impressive.                       
Subway Surfers is an interactive, endless running game that is quite self explanatory. The goal is to get the highest score possible by jumping lanes and on top of trains while avoiding the cop chasing you. With coin rewards, word puzzles and an extensive amount of rewards, Subway Surfers can last you nearly a lifetime.
Leave a Comment
About the Writer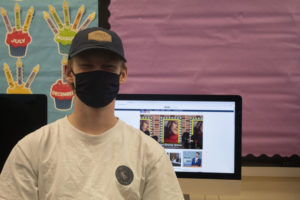 Jack Toal, Web Editor
Jack Toal is a Senior and Web Editor for "The North...