The North Stars Dance Team Takes on Nationals
The North Stars Dance Team had been preparing for Nationals all year and had high expectations on their way to Orlando, FL. The team was proud to represent BVN and to place 11th in Medium Varsity Game Day. 
Freshman Camden Kelly was excited to attend her first ever nationals alongside her teammates. Although she did not know what to expect, she believed the outcome was very rewarding for the team. 
"We all had one common goal, so it kind of gave us all a sense of community," said Kelly. "It was a big opportunity for us to get to know each other a lot deeper and just a really good bonding experience."
The BVN Dance Team seniors felt that Nationals was a very bittersweet experience. Although this was their last national competition, they were excited to compete one last time with their built-in BVN family. 
Senior Alana Campbell has been a part of the dance team for all four years of high school, but this was only her second time attending nationals, due to COVID her freshman and sophomore year. Although she wishes she could compete again with her team, she is thankful for the opportunities and friendships she has gained from this experience.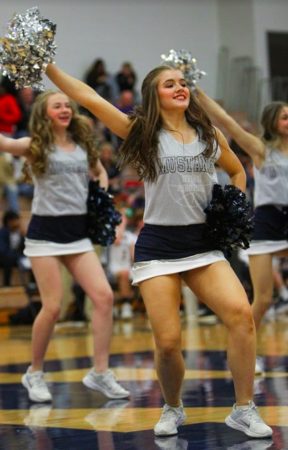 "I feel accomplished with the team, but I do wish I had more years," said Campbell. "But it was really nice that I got to finish it out with the people that I'm closest with."
Campbell believes that although nationals is a very rewarding experience, it is really important for the team to prepare because of the hard work and dedication that it requires. Not only is there a lot of physical preparation that goes into nationals, but mental. 
"I made sure to take some time to myself while we were on the trip between dances to make sure that I was really in the zone and prepared," said Campbell. 
Overall, the BVN Dance Team had a great and successful time at Dance Team Nationals. The girls truly love performing with one another and getting to represent their school. 
"It's really a bonding experience getting to be on the national stage in front of everyone with the team," said Campbell. "Sharing that stage is just a new level of trusting and believing in your teammates and the people around you."
Leave a Comment
About the Writer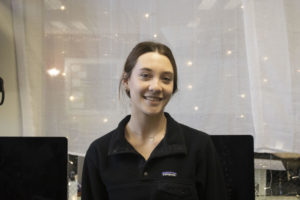 Calla Jordan, Web Editor
Calla Jordan, Web Editor

Calla Jordan is a senior...