What is BVN Listening to?
Over this past summer, the "What song are you listening to?" trend took over social media. People everywhere were asked to share their favorite songs and spread their love for music. Its emergence in popular culture brings up the question of what the students at Blue Valley North have been listening to recently.
Senior Alex Srivastava is known amongst his friends for his love of music. His top genres are alternative and rap while his least favorite is country. Moreover, his favorite music artists are Taylor Swift and Tyler, The Creator.
Similarly, senior Emma Gaebler enjoys listening to rap but has recently been getting into country and 2000s genres as well. She also tends to lean more toward artists that sing various genres.
" I like it when [artists] are able to switch up their songs and show a little bit of diversity," Gaebler said.
Srivastava repeatedly mentioned Tyler, The Creator since "IGOR" is his favorite album, and sees Tyler as his idol.
"I'm influenced by Tyler because he's good and he speaks his mind," Srivastava said. 
In addition, the best concert he's been to was Tyler's because "he played [his] favorite song and had good set pieces," Srivastava said. 
Besides "IGOR," more albums he loves right now are "The Melodic Blue" by Baby Keem and "Mr. Morale & the Big Steppers" by Kendrick Lamar, although he feels that he's overplayed it.
More importantly, Srivastava believes that an artist's personal qualities are what contribute to making them valuable. 
"[They] have to be genuine and have to sound good…Don't be generic," Srivastava said. 
He also believes that listening to certain music artists can have an influence on listeners because they might relate to the song.
"I feel like people listen to the music that they most relate to or want to relate to," Srivastava said.  
Similarly, Gaebler listens to music to match her mood and allow her to relate to the lyrics.
"Music is good for helping express your emotions…When I'm really sad, I'll turn on a slower playlist and it's easy to sing to. Or when you have a lot of energy, turn on something more upbeat and you can scream along," Gaebler said.
Leave a Comment
About the Writer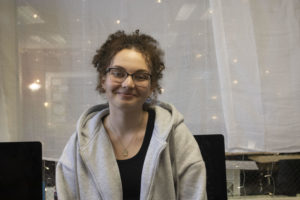 Jessica Assafeen, Staff Writer
Jessica Assafeen, Staff Writer

Jessica Assafeen...