Kickin' It
On August 26, the Blue Valley North boys varsity soccer team kicked off the sports season with the annual White Out game. The team was a little nervous–but primarily excited–to show off all their hard work.
This was the team's first game with their new coach, Skylar Roush.
"I believe our boys feel more excited than scared. They're ready to rock, they've been training the whole year for this," Roush said.
Likewise, the players were thrilled to be out on the field together and have supporters cheering them on.
Micah Broekhuizen, one of the co-captains on the team this season, views the support from fans as both pressuring and encouraging.
"It feels really good to have the whole school behind you but, I mean it is also a lot of pressure, like you said, to perform and do well. But it also feels good to have something to play for," Broekhuizen said.
Throughout the season so far, the boys have been determined to stay strong. Positivity is an important moral for the whole team so they try to stay hopeful no matter what.
Co-captain Eden Kay believes that a confident mindset is crucial to success.
"Positivity literally gives positive results and if you believe it's there then it will be there…But if you never believe that it's possible, it's really not possible," Kay said.
Overall, Kay feels that the team has been playing to the best of its ability and is extremely favorable with how the season is going so far.
"I've been very happy with how I've been playing lately. Although I've only recorded one goal and one assist, I think my biggest goal and purpose on the team is to help other people play their best and I think I'm fulfilling that pretty well," Kay said.
Looking forward, the senior players have advice for the underclassmen on the team to carry on their legacy next year.
Team member Jackson Goldberg believes confidence and putting in the extra work are important additions for each player to develop in order to play their best.
"Be confident in yourself and practice outside of official practices," Goldberg said.
Leave a Comment
About the Writer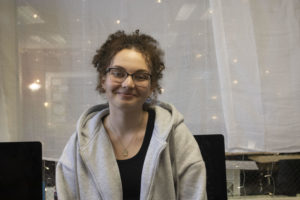 Jessica Assafeen, Staff Writer
Jessica Assafeen, Staff Writer

Jessica Assafeen...