Abi's Closet: Graduation Party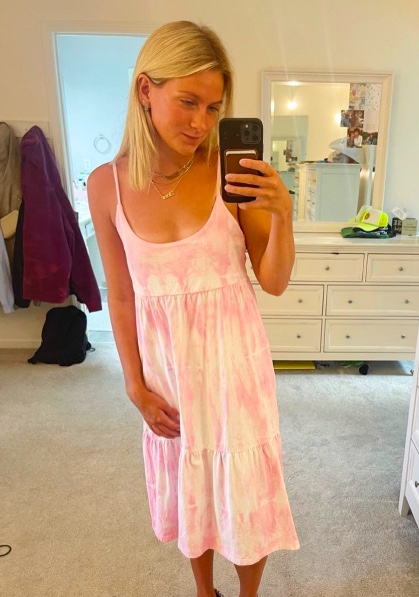 For those graduating, "graduation party season" is among us! This means outfits on outfits for those who have upwards of two graduation parties to attend per weekend. Be the best dressed and make a fashion statement at these events by following the steps below. Happy graduation!
Step 1: Decide On A Color Palate
Now that it's spring, pastels, and bright colors are trendy once again! Make sure that whatever outfit you decide to wear, adds a splash of color to represent the beautiful months of April and May. These colors are seasonal, so we must take advantage of them before the fall springs on us once again. When in spring, as I have previously mentioned, dress as if your color palate was based on flowers. You can never go wrong!
Step 2: Jeans? Sure!
With the recent bloom of the season of spring, white jeans are back and better than ever. Although I will always choose a dress or set over jeans, jeans can keep things casual when the dress options have been previously worn. Pair the jeans with a cute top and some statement sneakers, and you have found yourself a look!
Step 3: Styling A Dress
Dresses are most definitely the easiest route for graduation party season. A cute colored mini dress with a pair of platform sandals always seals the deal. Recently, matching sets have really been catching my attention. A longer skirt with a matching set top always seems to be a showstopper. Although, never outshine the graduate. 
Step 4: Shoes
Depending on the weather and location, your outfit can completely change. If it is rainy and muggy out, which tends to be the case during the months of April and May, take the more casual route, something that is easy to wash and you wouldn't mind getting all dirty due to weather conditions. Stick with the sneaker if it's muggy out, meanwhile, go with the sandal when it's nicer outside. 
Throughout the graduation party season, stick to what's comfortable. If it's hot outside or raining, dress accordingly. Stay spunky and chic this graduation season!
Leave a Comment